Sep
6
Fort Smith Engagement: Miranda King of Greenwood & Mike Barrett of Alma
Miranda King of Greenwood and Mike Barrett of Alma are engaged to be married April 27, 2013 at the Senator Ed Wilkinson Community Center in Greenwood. Best of luck to both of them!
Here's their engagement story in their own words:
We decided to take a vacation for a couple of days and stay in the Oak Crest Treehouses in Eureka Springs. It was beautiful. I went outside to enjoy the view and when I went to go back inside I realized Mike had locked me out. When he let me back in he told me he loved me for the very first time. I knew he did, he had just never said it. Then he proceeded to tell me he brought me on vacation for a reason.
He got down on one knee and told me he has loved me for a long time and wanted to wait to tell me the day he asked me to spend the rest of our lives together. I of course wanted to hear him say it before, but looking back I am glad he waited because it made it even more special. It was a very happy day for us. When we got home we decided to announce our engagement with a picture. It turned out to be an awesome idea that everyone loved!
Samantha Daniels Photography took these shots.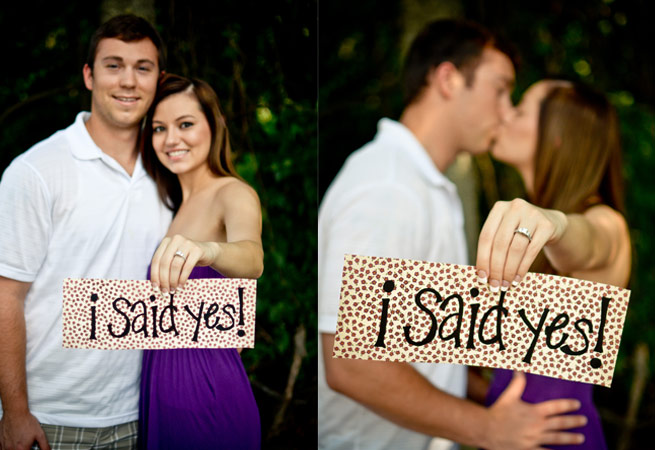 Samantha Daniels Photography
Permalink