Jan
25
Confessions of a Real Arkansas Bride: Our Serendipitous, Snow Day Engagement Photos!
Zach and I started jotting down ideas for engagement photos before we were even engaged. We wanted to do something fun, something that showed our personalities, something unique. But what would that be?
For the record, Zach nixed my idea for us to dress up like lawn gnomes and perch ourselves in the front yard. The dogs would be costumed as toadstool mushrooms, and of course the tagline for our "Save the Dates" would say something about "chillin' with our gnomies." Classy, right?
Instead, we got inspired by the snowy winter wonderland that Mother Nature brought central Arkansas in December. Cabin fever probably contributed to the idea–we were tired of being stuck indoors!–but we decided to have a tea party photo shoot in the snowy woods.
We were lucky enough to have electricity, hot showers, a stash of quirky props and a photographer friend we can call when we get crazy ideas. The talented Erin Pierce braved the biting weather, took us to a beautiful, quiet spot in Hillcrest's Allsopp Park, helped us set up our tea party and captured these awesome images. The impromptu pics are better than anything we had dreamed up (even the gnomes).
Check out more of Erin's work on her website. And click here to see more inspiring engagement sessions from real Arkansas brides.
Bride-to-be Blair Tidwell, a Malvern native and NYU journalism graduate, is the associate editor of Little Rock Family magazine. She'll be blogging about her adventures in wedding planning for Arkansas Bride right here, each week. She welcomes your comments below or via email at BTidwell@ABPG.com.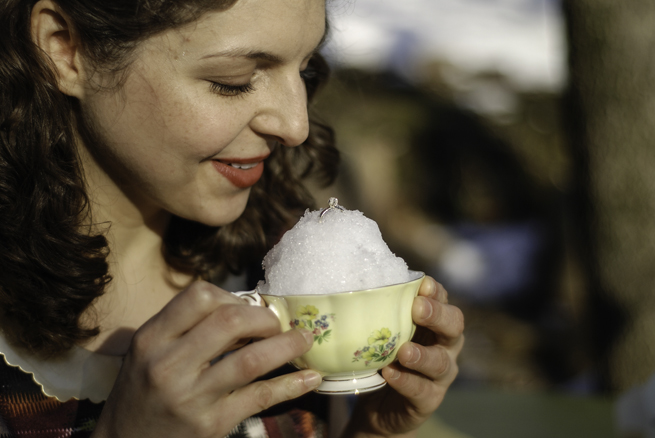 Erin Pierce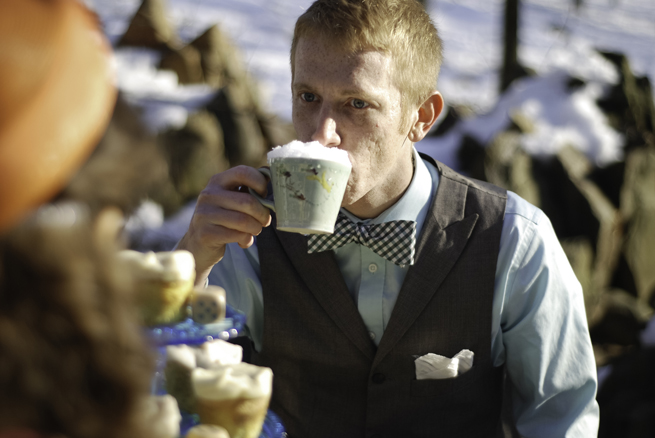 Erin Pierce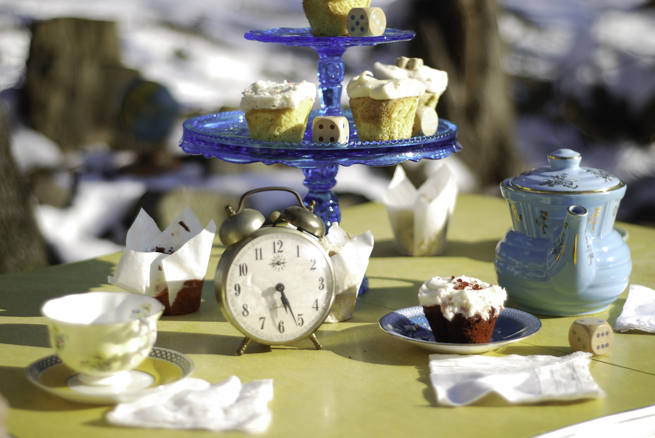 Erin Pierce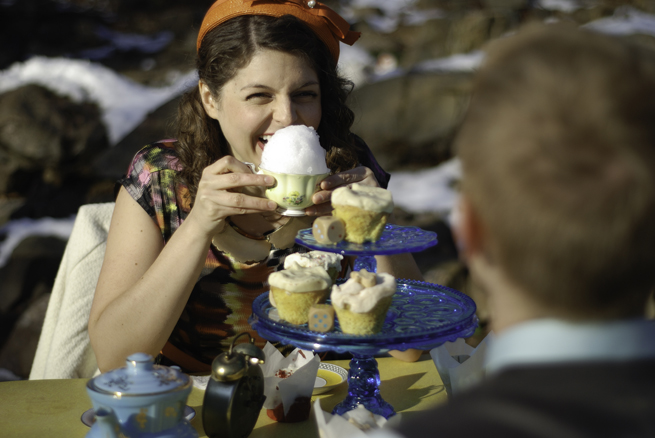 Erin Pierce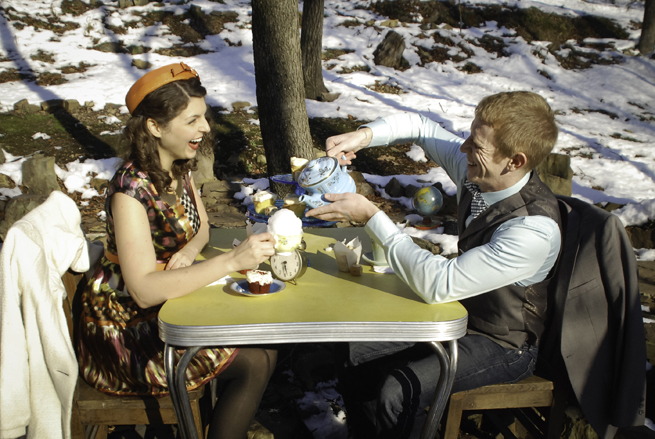 Erin Pierce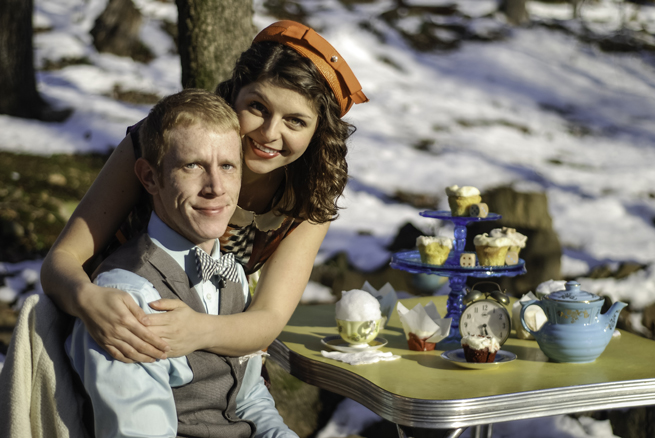 Erin Pierce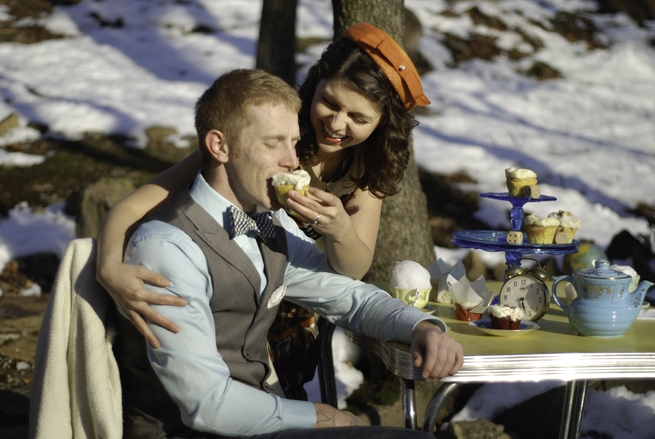 Erin Pierce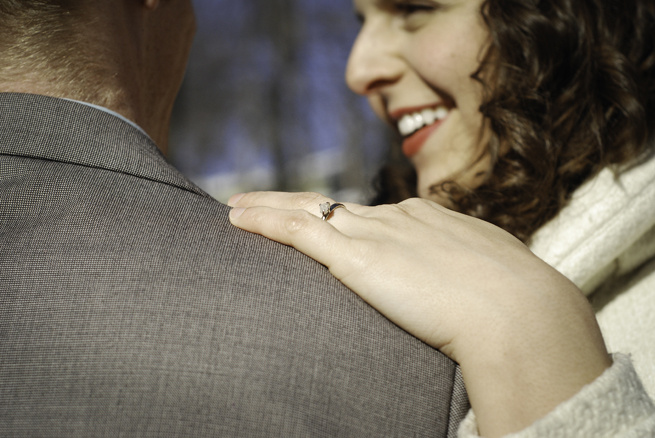 Erin Pierce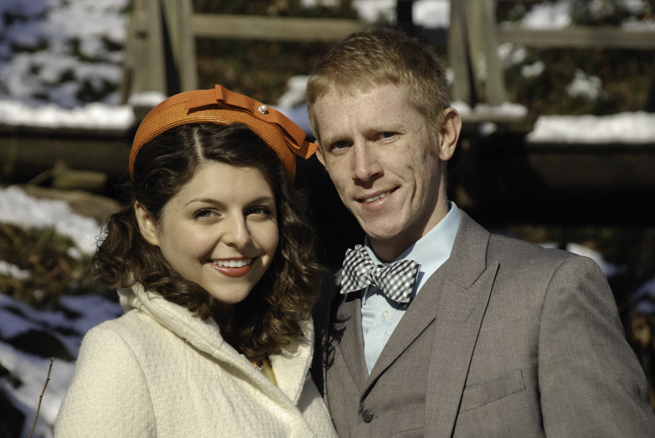 Erin Pierce
Permalink