Feb
1
Vendors We Love: Paul Morrell Formalwear
Paul Morrell Formalwear has become a dominant fixture in tuxedo business, but it didn't happen overnight. The company began almost 40 years ago as a somewhat modest business.
One of the largest nationwide wholesalers of men's formal wear in the country now carries just about every cool and sophisticated style of tuxedo you can imagine from brands such as Jean Yves, Allure Men (both featured in our latest Arkansas Bride issue!), Andrew Fezza and G. Alexander.
There's also everything else you need to make a suit complete—shirts, vests, cummerbunds, ties, shoes and all sorts of accessories.
We recently spoke with Michael Armstrong, who helps promote Paul Morrell Formalwear's tradition of stylish suits and staff expertise, and we got the inside scoop on everything from what they take pride in to the latest tuxedo trends (including James Bond, of course!) and even their tie preference.
What's so great about the formal wear store is the wealth of knowledge and expert advice the staff has to make sure each customer looks top-notch for the big day.
"Something that not a lot of people know about our company is the incredible wealth of knowledge and expertise we draw on to make sure each customer looks great for his special occasion," Armstrong said. "Our staff includes several people who have been here 10, 20, and even 30 years or more."
Vendor Q&A
Classic or trendy? Well, it depends. Typically, we'd say classic-- by definition, classic formal wear is timeless and will never go out of style. If you have a wedding in classic formal wear, your wedding pictures won't look outdated for years in the future when you're flipping through your scrapbooks. Your hair might, but the tuxedo will still look spot on. However, there are a lot of trends nowadays that take the classic principles and build on them. These styles look great, feel great and add a different aesthetic to a wedding that you don't get from classic black tie.
One piece of advice that you give grooms when it comes to planning for the big day: Give yourself plenty of time. Our formal specialists can help you pick the perfect tuxedo based on your expectations, body type, current trends, wedding colors, et cetera, but only if you order early enough in advance to make sure we can secure that style for you. Come in early, take your time and get what works best for you.
What's your favorite tuxedo theme this season? This season got a great kick start with the premiere of the recent blockbuster, SkyFall, the newest in the James Bond franchise. In the posters and the film, Bond is featured in a classic midnight blue tuxedo with black shawl lapel. We actually carry that same style-- the Midnight Blue 'Maxwell' Tuxedo by G. Alexander-- and it has generated a lot of interest. And not just locally-- we've been watching all of the awards shows this season and have seen a huge upturn in classic midnight blue tuxedos and shawl collars.

Tie or bow tie? If we had to pick one, it would definitely be a bow tie, being the more traditional of the two. One common complaint about long ties among tuxedo aficionados is that it makes the ensemble look more like a suit than a tuxedo. Another is that a long tie dissects the white triangle made by the shirt when the coat is closed. That white triangle is important because it emphasizes broad shoulders and a narrow waist.
The store is excited about its annual retail sale that's coming up in Feb. 23-27, excluding Sunday.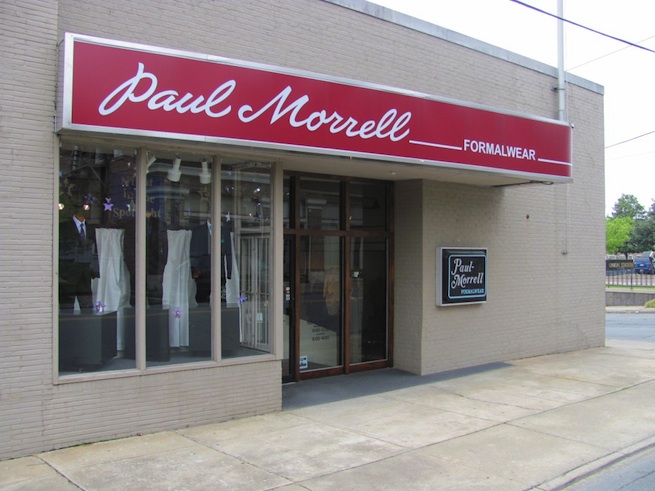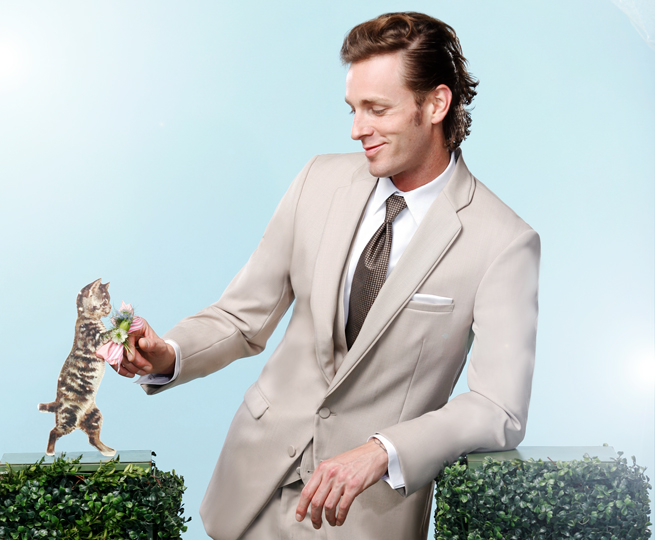 Jason Masters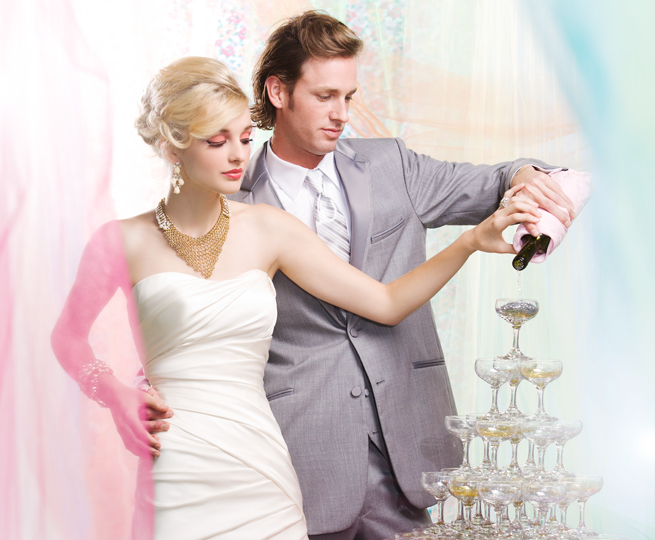 Jason Masters
Permalink