Feb
13
Arkansas Engagement: Erynn Fenner of Jonesboro & Jordan Witt of Jacksonville, Fla.
Erynn Fenner of Jonesboro and Jordan Witt of Jacksonville, Fla. are set to say "I do" March 16 at the Fowler Center at Arkansas State University in Erynn's hometown. Kim Boyd of Zöe Weddings sent us these engagement shots, as well as the couple's fun chance encounter meeting:
Jordan, a Navy trombonist from Florida, was touring with a band who was performing at ASU-Jonesboro where Erynn is a student. She noticed him during the performance and told her friends she was going to marry him. Jordan noticed her too out in the audience and promised himself he was going to meet her.
Later that night, they did meet and after a brief conversation, Jordan gave Erynn his number. The next morning, they met up for breakfast and thus began months and months of long phone conversations. A few visits to Arkansas later, Jordan -- wearing his dress uniform -- surprised Erynn in the same recital hall where they first saw each other, with a little blue box from Tiffany's and a question of forever. Of course she said yes!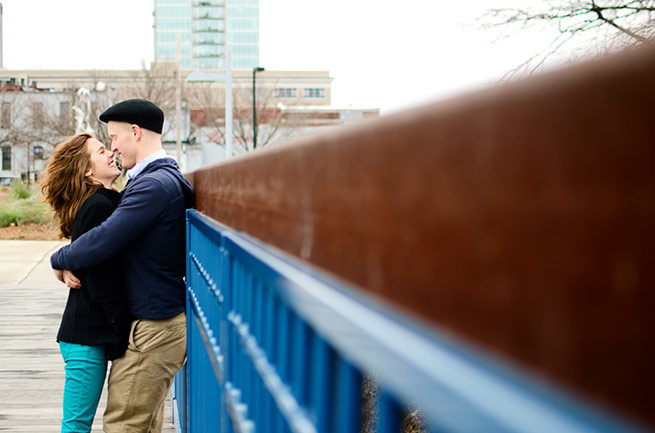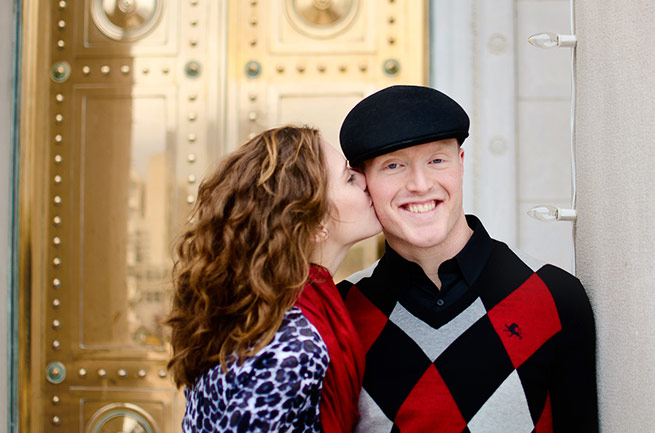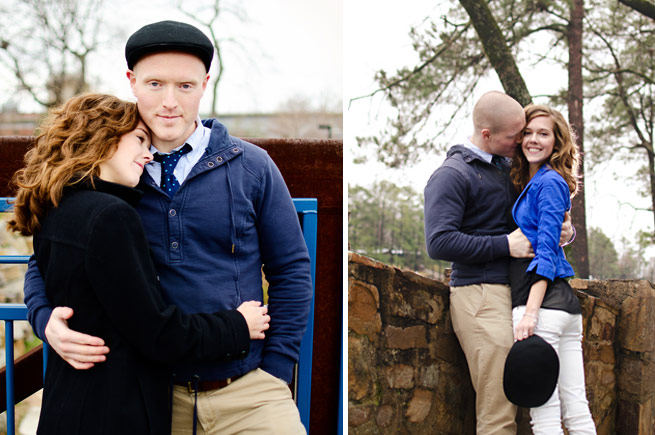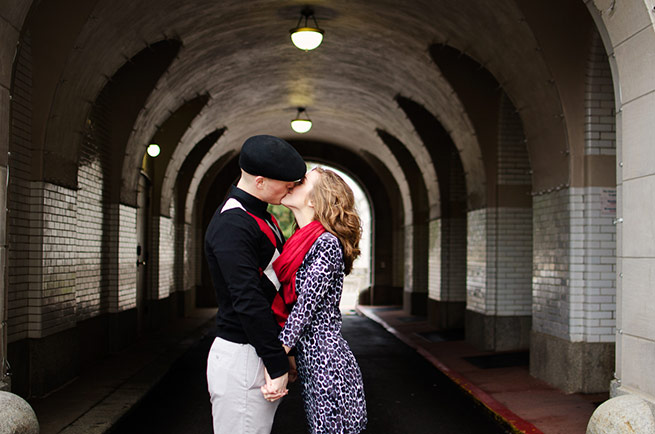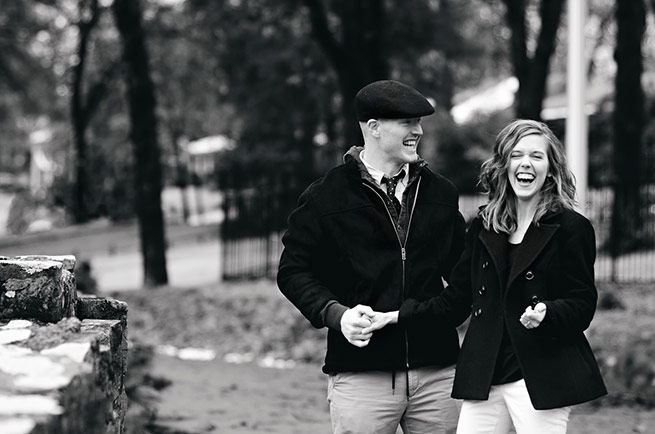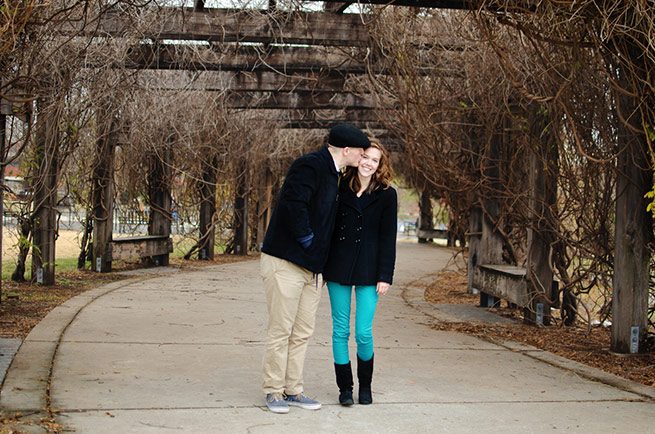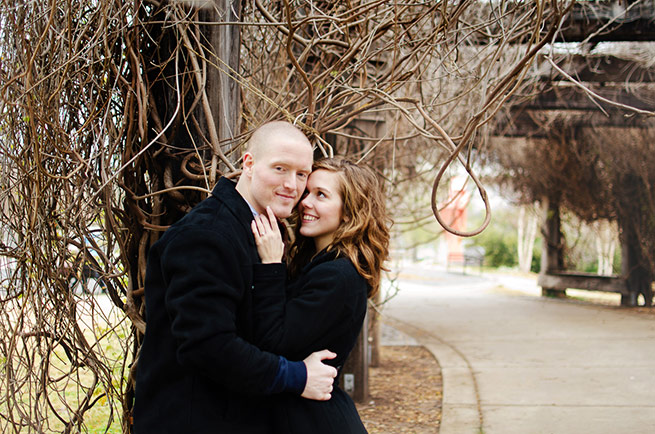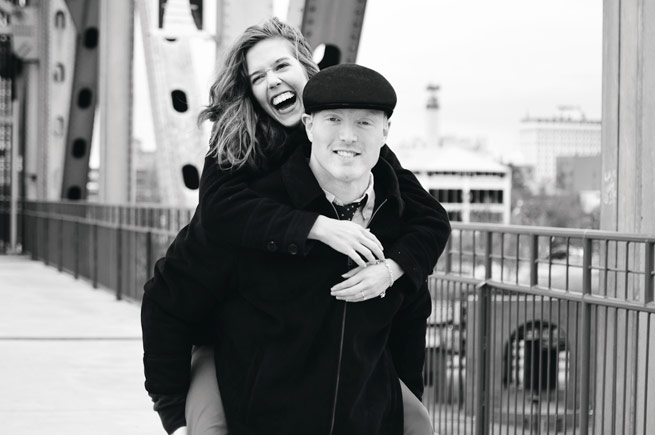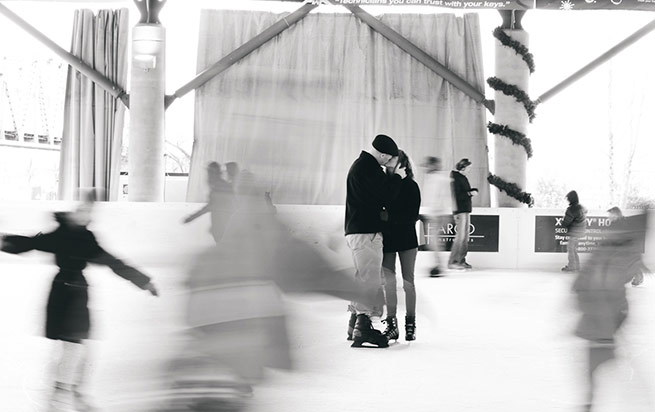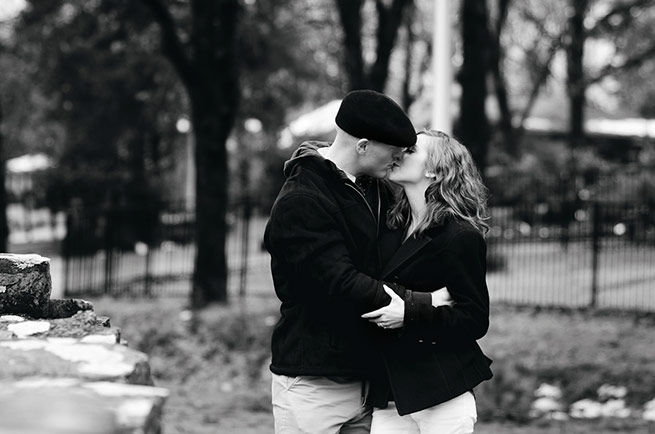 Permalink