Savvy Shields & Nate Wolfe
July 28, 2018
The Record, Bentonville
Miss America 2017 Savvy Shields met the love of her life at a wedding in May 2015. Nate Wolfe was a groomsman and Savvy remembers looking at her friend and asking, "Who is THAT?" At the time, Savvy was a junior at the University of Arkansas and Nate had just wrapped up his first year at Georgetown Law.
She recalls dancing and flipping her hair trying desperately to get his attention, but nothing seemed to be working. "Finally, I walked up to him and said, 'Hey, I don't think I've met you yet, I'm Savvy.'" The next day, the two went on a breakfast date and that's when Savvy knew this was the real deal.
THE INSPIRATION
Savvy wanted her ceremony to feel like a dream and the reception to feel like an elegant-affair-meets-house-party. She found her dream venue in The Record, an industrial event space in downtown Bentonville. As an artist herself, Savvy was drawn to the blank canvas that The Record's space provides.
Savvy says picking out her dress was the moment when things became real for her. Since she wore just about every fit and style of gowns during her time as Miss America, she was worried she wouldn't be able to find a dress that made her feel like a true bride. When she found "the one" and the veil was placed on her head, "La Vie en Rose" started playing throughout the store. Savvy began the wedding ceremony with that same song since it was with her the day she found her dream dress.
HOW THEY CUSTOMIZED
Savvy and her team created a lush canopy of greenery and florals for their ceremony backdrop. The altar area featured a dimensional arch adorned with flowing ivory fabric and greenery. Down the aisle, floating candles and scattered ivory rose petals created a dreamlike garden space.
After the ceremony, guests were led through a hallway filled with four trees and hanging florals. The trees were decorated with ivory ribbons that held each guest's name and table assignment.
One of Savvy's favorite personal touches was their custom ice cream flavors from Pure Joy Ice Cream Shop. They had a "Nate Date" flavor with fresh mint and coffee, a vanilla with goat cheese and local honey called "World Peace" (a nod to Savvy's Miss America year) and a raspberry and white wine sorbet.
---
THE DETAILS
MORE VENDORS
Venue
The Record, Bentonville
Getting ready/first look site
Autumns Ridge, Fayetteville
Photography
The Hickenloopers
Videography
Dave and a Camera, Siloam Springs
Wedding dress, veil, earrings and headpiece
Bridal Boutique, Lewisville
Hair and makeup
Kattie Hansen, Little Rock
Invitations
Shindig Paperie, Fayetteville
Signage
ALK Creative, Fayetteville
Rentals
Randal Events, Fayetteville
DJ
DJ Derrick Events, Fayetteville
Lighting
Lightworks Events, Fayetteville
Caterer
Catering Unlimited, Springdale
Cake
Shelby Lynn's Cake Shoppe, Springdale
Custom ice cream
Pure Joy Ice Cream, Siloam Springs
Transportation
Vintage Motorcars, Little Rock
---
See this Real Wedding as it appeared in the print edition of ARKANSAS BRIDE

Discover more inspiration in Arkansas Bride's Real Weddings section.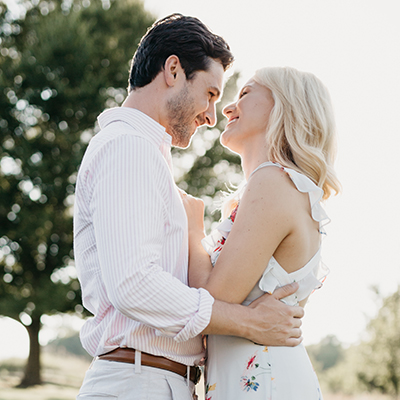 Savvy at Sassafras
See more of Savvy and Nate at their Real Rehearsal Dinner, held at Sassafras Springs Vineyard & Winery in Springdale.
Permalink