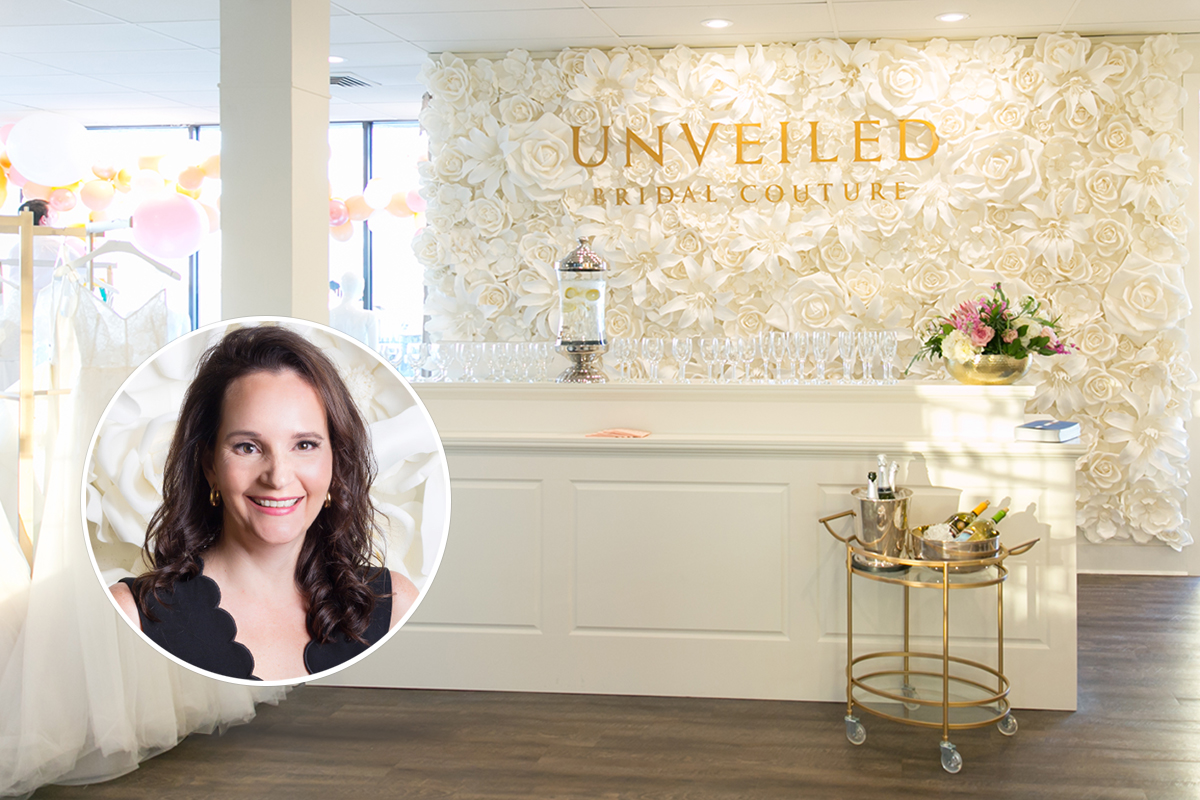 Five questions for Betsy Manning, owner and visionary behind Little Rock's

Unveiled Bridal Collection

.
What was your background before Unveiled?
"My journey was long and winding, but as only God can do, all of it prepared me to open Unveiled. From working for an accounting firm out of college, to marketing, to design and buying for a retailer, all of it has given me the experience I would never have dreamed I would need!"
What inspired you to bring bridal couture to Arkansas?
"I realized that a lot of Arkansas brides were going out of state to find their gowns. As a lover of fashion, I wanted our brides to have those looks locally. As fun as it might be to take a trip to find a gown, the logistics on the back side — alterations, steaming prior to bridal portraits and the wedding — caused brides issues. I wanted to serve all of these Arkansas brides!"
How do you choose the dresses you carry?
"Of course, I choose lines that are unique, but construction is at the top of the list. A well-constructed gown, regardless of price point, is more flattering and makes a bride feel secure and beautiful. A gorgeous seam in the right place can draw the eye in a way that makes the gown more flattering. A well-constructed bodice gives a bride an incredible waist. Top of the line silk glows from the inside out. I also look for lines that allow customization. Every figure needs something different, so to be able to raise a neckline, open a bust cup or add a sleeve is really important to me."
What's the appointment experience like at Unveiled?
"Our appointments are 100% tailored to each bride. Our goal is to know the bride as much as possible before she walks in the door so that we can help her find exactly what she is looking for. We want brides to feel like they're shopping with their best friend. Our team has 20-plus years of combined experience in design and construction, in understanding pattern and fit, and in alterations —this allows us to help a bride find a gown that accentuates her best assets."
What do you love most about working with brides?
"Walking through this process with a bride and her family is so rewarding. I have never had more fun! I love the moment in the dressing room when they put on that perfect gown. Before we even get it zipped up, you can see it on their face; they just glow. That moment makes me feel so blessed to get to do what I do."
---
BETSY'S PICKS
Line you're obsessed with right now: Anne Barge
Fave wedding dress trend: The new modern-yet-timeless clean look
Sale or event you're most excited about: INSPIRE Wedding Show 2021
Go-to bridal accessory: Jaw-dropping veil
Matching or mismatched bridesmaids: Mismatched
BUYER'S GUIDE
The Unveiled bride is… "Timeless, classic, self-assured"
Average price: $2,500-$3,500, but gowns available from $1,000 on up
Est. number of dresses: 175-200
---
Unveiled Bridal Collection
7811 Cantrell Road, Suite 2, Little Rock | (501) 747-2561 |

UnveiledLittleRock.com
---
Get to know more about the businesses that bring Arkansas brides their sparkling baubles and dreamy dresses and meet the incredible people behind the scenes in

Behind the Veil

.
Permalink