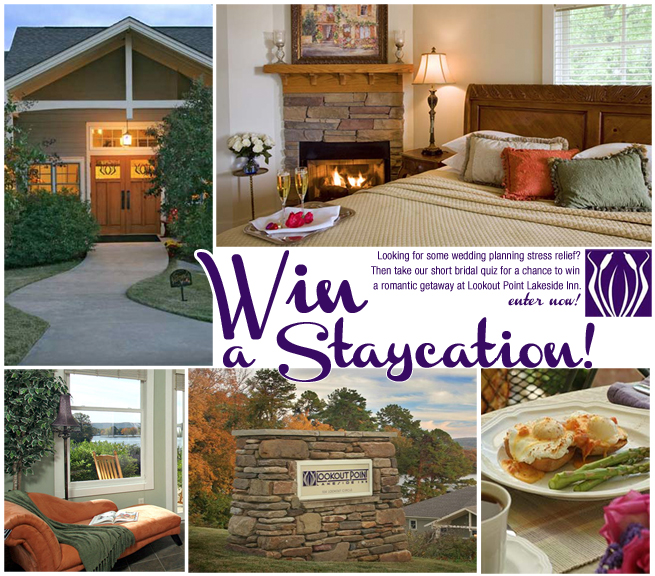 After the holidays and crazy wedding planning, or if you're thinking an engagement is on the horizon, a mid-winter getaway might be just what you need to de-stress and take it easy.
Or, what about a romantic rendezvous just in time for Valentine's Day (yes, we're already thinking of the February holiday!)?
Well, we have just the remedy for you!
Arkansas Bride is giving away a super-special two-night stay at the cute and cozy Lookout Point Lakeside Inn, 104 Lookout Circle, Hot Springs, to use this winter - a getaway from the wedding planning madness could be just what you need.
So, how do you enter?
All you have to do is take this short bridal survey here by 10 a.m. this Friday (Dec. 6). A winner will be selected at random and notified via phone by noon Friday!
Lookout Point Lakeside Inn is a luxurious bed and breakfast nestled in the Ouachita Mountains overlooking a tranquil bay of Lake Hamilton. Each room overlooks the water and features a fireplace, comfy chairs and the coziest bed around. Each morning, feast on an amazing gourmet breakfast, which can be brought to your room, enjoyed at your private table in the dining room or outside by the waterfalls (on a warm day!). Get a look at the beautiful B&B here.
PS: Lookout Point offers proposal packages ... so you may want to drop a hint if you're hoping to get engaged this holiday season!
Got questions? Email ljames@abpg.com!
Permalink