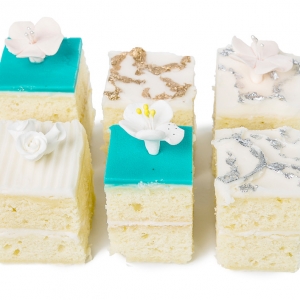 Address: 6800 Cantrell Road
City: Little Rock
Zip: 72207
Phone: (501) 868-7771
Fax: (480) 287-8053
Website: http://www.TheBlueCakeCompany.com
Email: TheBlueCakeCompany@Gmail.com

The Blue Cake Company makes award-winning, custom-designed artisan cakes from scratch.
Certified pastry chef-owned guarantees your wedding cake or special event cake will look as
good as it tastes. Daily offerings of ready-made cakes, cupcakes, petit fours and cookies are available in store.
Wedding services provided: Cakes/Sweets only
Minimum charge per serving of cake: $1.50
Region: Central