Aug
13
Wedding Cake Inspiration: Pearls and Lace
With their rich fabrics and elegant embellishments, wedding gowns have always found their way into wedding cake trends. If you're searching for inspiration, take a step back and look at your dress.
With the return to tradition and romance, lace is back in style and so are pearls. If you're taken with this look, consider using lace elements from your wedding gown on your cake. Some cake designers can use off-cuts of the lace fabric to make impression molds that can be used to create sugar embellishments. Once the mold is created, a sugar dough mixture is pushed into the mold and then carefully removed and applied to the sides of the cake.
Some talented cake decorators can pipe beautifully intricate embroidery designs onto cakes. Because piping is such a specialized skill, it's important to see previous examples of your cake designer's work.
Strings of pearls can also be created from sugar. Whether you prefer simple pearl borders or dramatically draped pearls on your cake, talented cake artists can create beautiful cake jewelry that rivals the real thing.
Find more cake inspiration and some of our favorites on our cake pinboard. Need a cake? Check out our wedding caterer listings.
Capital Hotel pastry chef Tandra Watkins infuses her creations with innovative culinary techniques and classic French skills from her days at Le Cordon Bleu in Paris with the foodways of the South. Her desserts feature fresh seasonal ingredients that are a melange of colors, flavors and textures. Tandra is an active member in Southern Foodways Alliance and her work has been featured in Little Rock Soirée and Arkansas Bride Real Weddings.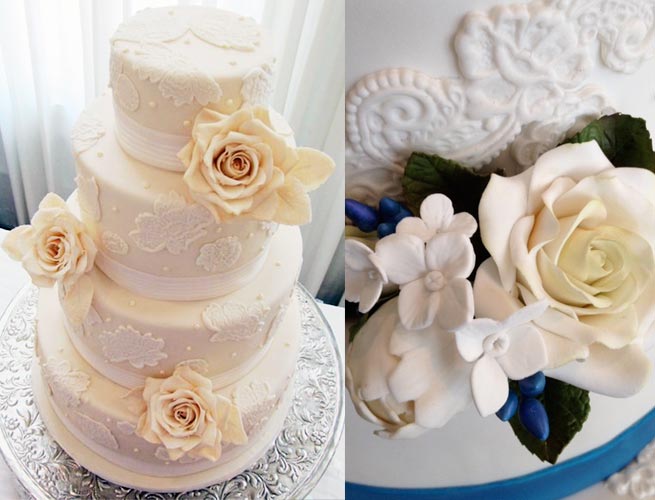 Tandra Watkins
Permalink