Jan
18
Confessions of a Real Arkansas Bride: I Have a Secret Wedding Board on Pinterest
What is it about the internet that makes us all a little crazy? We stalk our exes on Facebook, troll on Twitter and plan our weddings (sometimes before we're even engaged!) on Pinterest.
I'm guilty of going a little nuts on the Pinterest front. I refused to make a wedding inspiration board before I was engaged, but I'd be lying if I said I wasn't drooling over the photos my friends were pinning. If I truly loved a photo of gorgeous reception decor or an adorable invite, I'd slyly "like" the pin instead. That way I could still go back and find it in the future without getting the side-eye from my saner friends.
Then Pinterest came up with this magical thing called "Secret Boards." I could pin all my wildest wedding dreams without anyone seeing! Now I can go on late-night posting binges and not bombard my followers with 20 pictures of veils.
And, I invited my fiancé Zachary to join my secret wedding board so that he can contribute his own ideas for our perfect day.
Not many people have seen my top-secret board, but here's a peek! And don't forget, you can follow Arkansas Bride on Pinterest for tons of incredible ideas and inspiration.
See y'all next week when I reveal our engagement photos. I hope you love them as much as we do!
Bride-to-be Blair Tidwell, a Malvern native and NYU journalism graduate, is the associate editor of Little Rock Family magazine. She'll be blogging about her adventures in wedding planning for Arkansas Bride right here, each week. She welcomes your comments below or via email at BTidwell@ABPG.com.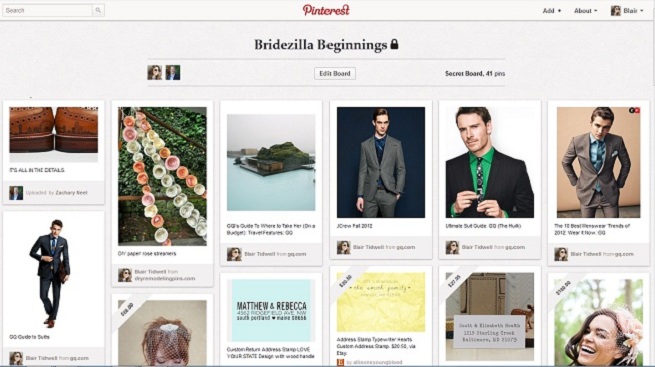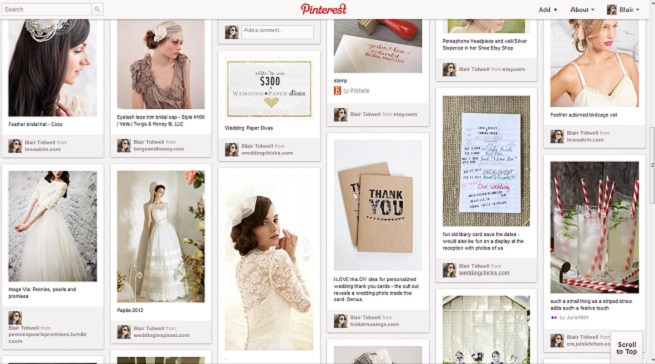 Permalink