Feb
7
Forget the Old and Blue: Tune in for TLC's New Show Something Borrowed, Something New
The old wedding mantra Something Old, Something New, Something Borrowed and Something Blue is being taken to a whole new level as a new show premieres this Friday (Feb. 8)
TLC's Something Borrowed, Something New-- the newest addition to the channel's BrideDay lineup on Fridays-- is a fashion/wedding hybrid series where one bride-to-be works with designer Kelly Nishimoto and stylist Sam Saboura to help her choose between two dress options—a nostalgic one-of-a kind dress (family heirloom) that Kelly re-creates into something fabulous or a new and fashionable piece that Sam will help her find off the rack.
It premieres at 9 p.m. this Friday (Feb. 8), so brides, tune in!
In each episode, a bride-to-be has the opportunity to wear a special, previously worn gown (mother's hand-me-down, best friend's princess gown, etc.) that Kelly will rework to update for the time, venue and personality of the bride. The bride will also join Sam on a shopping trip as he takes her to the bridal salon to pick out a brand new stylish dress.
Then, we'll see what option she goes with! Click here to get a sneak peek of the new show.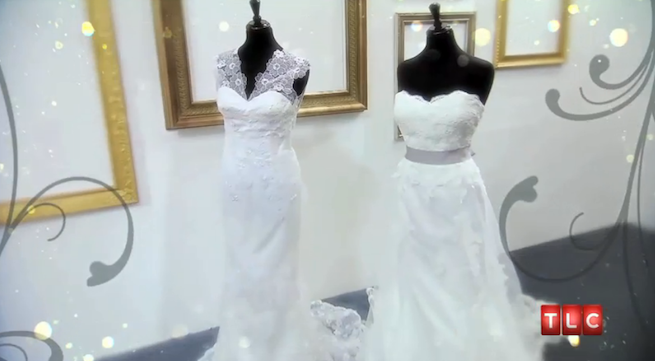 Permalink